Labour Pledges Windfall Tax on Oil Companies  | Rigzone
by  Andreas Exarheas
|
Rigzone Staff
|
Friday, November 22, 2019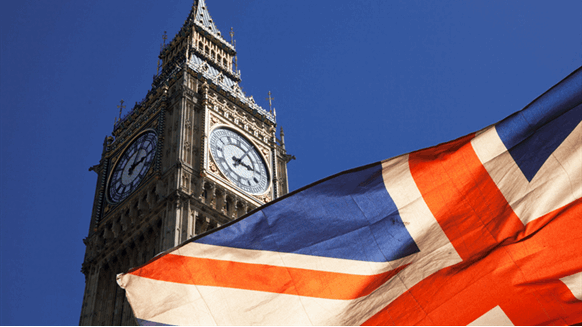 The UK Labour party has pledged a 'windfall tax' on oil companies in its latest manifesto.
The UK Labour party has pledged a "windfall tax" on oil companies in its latest manifesto.
The party has also promised to "immediately and permanently" ban fracking and change the criteria a company must meet to be listed on the London Stock Exchange, "so that any company that fails to contribute to tackling the climate and environmental emergency is delisted".
Labour outlined in its manifesto that it wants to "kick-start" a Green Industrial Revolution that will create "one million jobs" in the UK. The party said it will provide a strategy to safeguard the people, jobs and skills that depend on the offshore oil and gas industry.
"Any increase in tax rates will drive investors away and damage the long-term competitiveness of the UK's offshore oil and gas industry, threatening jobs and future tax revenues and needlessly damaging the UK economy," Gareth Wynn, stakeholder and communications director for industry body Oil & Gas UK (OGUK), said in an organization statement in response to Labour's 2019 manifesto.
"Our industry is already in action to play its part in helping the UK achieve its net zero emissions target and is doing so alongside minimizing our reliance on imported oil and gas," he added.
"Meeting as much as possible of UK demand from our own sources avoids offshoring emissions to other countries and helps us maintain the industrial expertise we need for engineering a future net zero energy system here in the UK," Wynn continued.
Michael Burns, an oil and gas partner at law firm Ashurst, said Labour's proposed tax on oil companies would be a "huge challenge for the UK oil and gas industry".
"An increase in tax is at odds with the strategy of encouraging more investment in the North Sea that is currently being implemented by the Oil and Gas Authority," he added.
The UK is currently scheduled for a general election on December 12.
To contact the author, email andreas.exarheas@rigzone.com

Generated by readers, the comments included herein do not reflect the views and opinions of Rigzone. All comments are subject to editorial review. Off-topic, inappropriate or insulting comments will be removed.
MORE FROM THIS AUTHOR


Andreas Exarheas



Editor | Rigzone