Oil Prices Surge on Bullish OPEC+ Expectations  | Rigzone
by  Matthew V. Veazey
|
Rigzone Staff
|
Thursday, November 21, 2019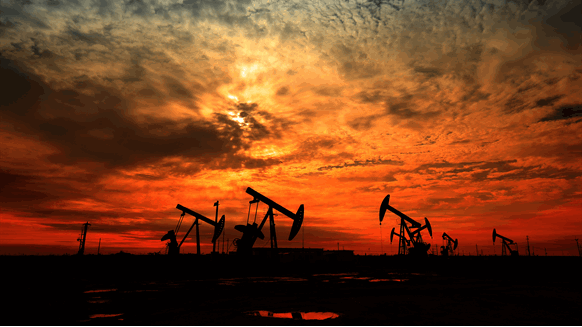 WTI and Brent crude oil futures showed significant upward momentum Thursday.
West Texas Intermediate (WTI) and Brent crude oil futures showed significant upward momentum Thursday.
The January WTI gained $1.57 during Thursday's trading, settling at $58.58 per barrel. The contract peaked at $58.67 and bottomed out at $56.60.
Also posting a solid gain was the January Brent, which added $1.57 to end the day at $63.97 per barrel.
"Oil prices strengthened on Thursday amid reports that OPEC+ will look to extend the current cuts until June 2020 from March, when they are currently due to run until," Anish Kapadia, U.K.-based oil and gas consultant and managing director with Akap Energy Ltd., told Rigzone.
For the OPEC+ group, potentially extending production cuts from December – rather than taking a "wait-and-see" approach – stems from the ongoing downside risk present in demand growth, Kapadia explained.
"Also, non-OPEC production growth continues to be strong with significant new production coming online or ramping up from Norway, Brazil and the U.S.," Kapadia added.
Despite a "largely neutral" report this week of domestic commercial crude inventories from the U.S. Energy Information Administration (EIA), oil futures continued to "grind slowly higher," Michael Roomberg, lead portfolio manager with Miller/Howard Investments' Drill Bit to Burner Tip Fund, observed.
"We think two key data points are helping to create a more constructive outlook for oil in 2020," Roomberg explained. "First, data reported within the last week suggest that the period of very sluggish global demand growth in the second quarter is over. Third-quarter global demand growth rebounded led, importantly, by emerging markets like India. Secondly, the U.S. oil rig count has fallen 25 percent in the past year. Investor demands that E&Ps protect their balance sheets in the face of low oil prices sets up significantly reduced supply growth in the U.S., the highest-velocity swing producer, moving forward."
Campbell Faulkner, senior vice president and chief data analyst with interdealer commodities broker OTC Global Holdings, remarked the "tiny volatility" in crude oil this week was eclipsed by the fact that prices have largely been dampened since the attack on key Saudi oil facilities in September.
"Meaningful geopolitical impetus, along with the economic trends, have had little impact on the overall price," said Faulkner. "Under the current regime, the slow movement upward for pricing pressure seems to be sustainable absent any price shocks."
Another issue that has influenced the oil market for months is if and when the United States will reach a trade deal with China. Barani Krishnan, senior commodities analyst with Investing.com, articulated a pessimistic view about whether an agreement will materialize.
"After nearly two weeks of non-stop charade, the Chinese are unable to keep up to the Trump administration's song-and-dance and have finally gone into stone-cold silence," Krishnan said Tuesday. "I mean, how much clearer is it going to be to the White House that if the Chinese were going to sign that deal, they'd have signed it by now."
Like crude oil, reformulated gasoline (RBOB) finished in positive territory Thursday. December RBOB added five cents to settle at $1.70 per gallon.
Posting a more modest increase Thursday was Henry Hub natural gas. December gas futures added nearly one cent to close at $2.57.
To contact the author, email mveazey@rigzone.com.

Generated by readers, the comments included herein do not reflect the views and opinions of Rigzone. All comments are subject to editorial review. Off-topic, inappropriate or insulting comments will be removed.
MORE FROM THIS AUTHOR


Matthew V. Veazey



Senior Editor | Rigzone