Fires Still Burning at Texas Chemical Plant  | Rigzone
by  Bloomberg
|
Rachel Adams-Heard and Catherine Ngai
|
Thursday, November 28, 2019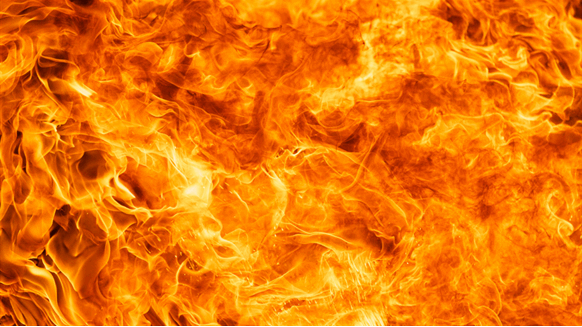 Fires were still burning at a Texas chemical plant after multiple explosions injured three workers and forced residents of Port Neches to evacuate.
(Bloomberg) — Fires were still burning at a Texas chemical plant after multiple explosions injured three workers and forced residents of Port Neches to evacuate.
As of about 6 a.m. local time Thursday, the fire was still burning and the evacuation order remains in place, an officer at Port Neches police department said by phone.
The first blast at TPC Group Inc.'s facility on Wednesday morning occurred in the site's south processing unit at a tank with finished butadiene, the company said on its website. A second explosion about 12 hours later sent flames and debris high into the air. Jefferson County Judge Jeff Branick declared a state of disaster.
"It is not clear at this time for how long the plant will be shut down," TPC Group Inc. said on its website on Wednesday, adding that affected products included both raw materials and processed butadiene and raffinate.
The facility about 100 miles (160 kilometers) east of Houston produces more than 16% of North America's butadiene, and 12% of gasoline additive methyl tert-butyl ether, or MTBE, according to data provider ICIS. Butadiene is used to make synthetic rubber that is used for tires and automobile hoses, according to TPC.
Bonds in closely held TPC, which is headquartered in Houston, fell as much as 8% on the news, making them the worst performer among junk-rated securities.
The blasts at Port Neches follow a string of similar accidents in Texas this year. An explosion at a chemical plant northeast of Houston in March left one person dead, just two weeks after a blaze at an oil storage facility caused thousands of gallons of petrochemicals to flow into Houston's shipping channel. Exxon Mobil Corp.'s suburban Houston refining and chemicals complex erupted in flames in July.
The Jefferson County evacuation order issued late on Wednesday covered a radius of 4 miles that included parts of Port Neches, Groves, Nederland and Port Arthur.
"I don't think the focus is on putting the fire out, but letting the materials in there burn themselves out and keeping the surrounding tanks cooled with the water being sprayed," Judge Branick said at a press conference.
PORT NECHES | Here's what the TPC Group facility looked like about an hour ago. We'll continue to keep you updated after the explosions on Wednesday. MORE |  https://t.co/FGYHV2w1p7 pic.twitter.com/nEdCP02C4b


— 12NewsNow (@12NewsNow) 28 November 2019
The Coast Guard said earlier that traffic was moving with restrictions on the Sabine-Neches channel, which links refineries and terminals in Beaumont and Port Arthur with the Gulf of Mexico.
TPC said the initial blast injured two employees and one contractor. All three have since been treated and released from medical facilities, Troy Monk, director of health, safety and security at TPC, said at a press conference Wednesday.
"You don't want to be downwind of this," Monk said. He couldn't say when the fires would be extinguished, saying the main goal was "fire suppression."

Generated by readers, the comments included herein do not reflect the views and opinions of Rigzone. All comments are subject to editorial review. Off-topic, inappropriate or insulting comments will be removed.
MORE FROM THIS AUTHOR


Bloomberg