Libyan Fighting Flares Near Key Oil Field  | Rigzone
by  Bloomberg
|
S.E.Wardany and S.K.Al-Atrush
|
Wednesday, November 27, 2019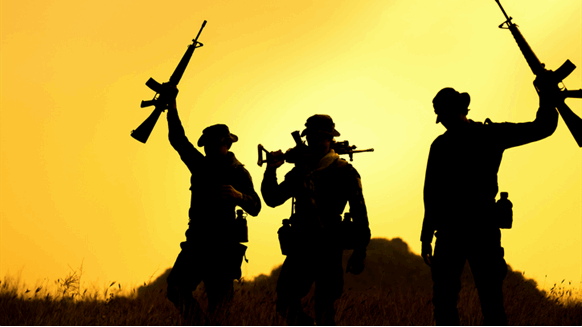 Fighting flared around the El Feel oil field in southwestern Libya.
(Bloomberg) — Fighting flared around the El Feel oil field in southwestern Libya with the National Oil Corp. calling for an end to the violence and a commander loyal to the UN-backed government saying its forces had retaken the facility.
"We ask combatants to halt operations around the field," NOC chairman Mustafa Sanalla said in a statement on Wednesday, warning that any escalation could lead to a shutdown at the facility, which has been under the control of fighters loyal to eastern Libyan commander Khalifa Haftar.
The oil company said there were no reports of casualties or damage at El Feel, which produces about 70,000 barrels per day and is close to Sharara, Libya's largest oil field.
Osama al-Juwaili, a top military commander in western Libya, said that guards loyal to the Tripoli-based government of Prime Minister Fayez al-Sarraj, has reasserted control of El Feel. There was no immediate independent confirmation of who controls El Feel. Fighters supporting Sarraj have been planning an offensive for months to retake stretches of the south claimed by Haftar's forces earlier this year.
El Feel is operated by a joint venture between Italy's Eni SpA and the NOC. Libya, which has Africa's largest proven oil reserves and relies on crude for most of its revenue, has been roiled by years of violence in the wake of the 2011 NATO-backed overthrow of Muammar al-Qaddafi.
–With assistance from Hatem Mohareb and Mohammed Abdusamee.
To contact the reporters on this story:

Salma El Wardany in Cairo at selwardany@bloomberg.net;

Samer Khalil Al-Atrush in Tunis at skhalilalatr@bloomberg.net
To contact the editors responsible for this story:

Nayla Razzouk at nrazzouk2@bloomberg.net

Michael Gunn, Alaa Shahine

Generated by readers, the comments included herein do not reflect the views and opinions of Rigzone. All comments are subject to editorial review. Off-topic, inappropriate or insulting comments will be removed.
MORE FROM THIS AUTHOR


Bloomberg