Rystad Sees 3 OPEC+ Decision Scenarios  | Rigzone
by  Andreas Exarheas
|
Rigzone Staff
|
Wednesday, December 04, 2019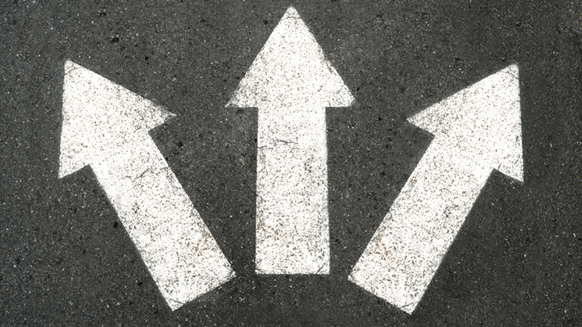 Rystad Energy outlined Tuesday that it sees three alternative OPEC+ decision scenarios.
Rystad Energy outlined Tuesday that it sees three alternative OPEC+ decision scenarios; a "base case", a "deeper cuts" scenario and a "no deal/market share war" scenario.
Under its base case, Rystad sees an extension of current production cuts to June 2020. In this scenario, the global oil market will be oversupplied to the tune of 1.2 million barrels per day (MMbpd) next year and a "significant" oil price correction is likely, according to Rystad.
In its deeper cuts scenario, Rystad says an additional production cut of 750,000 bpd, on top of the 300,000 bpd in the extension scenario, would reduce the supply overhang and ensure stable prices.
Under its no deal/market share war scenario, Rystad sees potential stock builds of 2.3 MMbpd. In this scenario, Rystad outlines that oil prices could fall below $30 per barrel.
"We have a clear message to the OPEC+ countries; a 'roll-over' of the current production agreement is not enough to preserve a balanced market and ensure a stable oil price environment in 2020," Bjornar Tonhaugen, head of oil market research at Rystad Energy, said in a company statement.
"The outlook will be bleak if OPEC+ fails to agree on additional cuts," he added.
"Despite decent cut compliance from the group as a whole and large involuntary declines in Iran and Venezuela this year, OPEC's current crude production of about 29.7 MMbpd is far above the 'call' for 2020. Alas, without deeper cuts taking effect in January 2020, large global implied stock builds are on the cards," Tonhaugen continued.
Last month, a research note from Jefferies outlined that OPEC+ seemed "increasingly likely" to retain its production targets at its next meeting.
"We previously expected loosening market conditions had raised the probability of the group cutting production further, but it seems increasingly likely it will stand pat with existing targets," Jefferies analysts stated in the note.
"We expect that at a minimum the group will need to extend these targets beyond 1Q20 to avoid spooking the market," the analysts added.
The 177th meeting of the OPEC conference is scheduled to take place tomorrow in Vienna, Austria. On December 6, the seventh OPEC and non-OPEC ministerial meeting is due to take place.
To contact the author, email andreas.exarheas@rigzone.com

Generated by readers, the comments included herein do not reflect the views and opinions of Rigzone. All comments are subject to editorial review. Off-topic, inappropriate or insulting comments will be removed.
MORE FROM THIS AUTHOR


Andreas Exarheas



Editor | Rigzone