Oil Prices Up for the Week  | Rigzone
by  Matthew V. Veazey
|
Rigzone Staff
|
Friday, December 06, 2019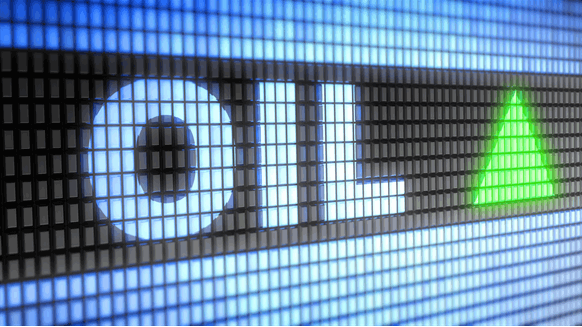 Both WTI and Brent are up for the week, but only one of the benchmarks is up dramatically for the period.
Both West Texas Intermediate (WTI) and Brent crude oil futures are up for the week, but only one of the benchmarks is up dramatically for the period.
The WTI for January delivery gained 77 cents Friday, settling at $59.20 per barrel. The contract approached the psychologically important $60-mark, peaking at $59.85. It bottomed out at $57.70. Compared to the Nov. 29, 2019, settlement price, the WTI is up 7.3 percent.
February Brent added an even $1 during Friday's trading, ending the day at $64.39 per barrel. Week-on-week, Brent is up by just one-half of one percent.
For the past week, the eyes of the global oil market have been fixed on the OPEC+ alliance – OPEC members and other major oil-producing countries, particularly Russia. On Friday at the tail end of a two-day gathering in Vienna, OPEC+ agreed to expand an Oct. 2018 deal curbing oil production by 500,000 barrels per day (bpd) – from 1.2 million to 1.7 million bpd.
Sources cited in a Bloomberg article posted to Rigzone, however, expressed doubts about the modified OPEC+ output reduction levels' impact on the oil market, with one calling it a "'nothing-burger.'"
Reformulated gasoline (RBOB) also finished higher on Friday. January RBOB settled at $1.65 per gallon, reflecting a nearly three-cent increase. For the week, RBOB is up 3.1 percent.
Ending the day lower was Henry Hub natural gas, with the January contract losing nine cents to close at $2.33. Nevertheless, natural gas is up 2.2 percent against the week-ago settlement price.
To contact the author, email mveazey@rigzone.com.

Generated by readers, the comments included herein do not reflect the views and opinions of Rigzone. All comments are subject to editorial review. Off-topic, inappropriate or insulting comments will be removed.
MORE FROM THIS AUTHOR


Matthew V. Veazey



Senior Editor | Rigzone